IOS/Android Mobile Development
We design and develop mobile apps that delight your users and grow your business.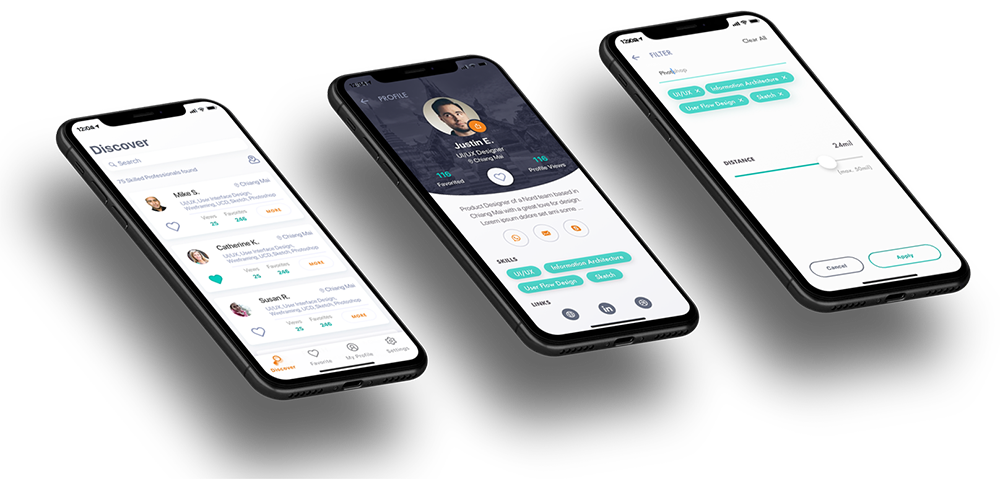 Mobile App Development Services
Here's what we bring to the table for your mobile product needs.
We do everything in house and in the last 5 years we've got quite a bit of expertise under our belt.
We'll define the mobile product you want to build, on iOS or Android (or both): specifications and features, user flows and scenarios, along with all of the technology implications these bring. It'll be a great help to both you as an entrepreneur, as well as to the development team you'll be working with on this project. The Product Discovery Workshop for Mobile brings a high level of detailed planning into discussion, enabling you to accurately estimate how long it'll take and what it'll cost you to build this app.
Start-to-end app development agency
This mobile app development agency is all in.
We provide app design and app development services for every stage of your mobile project.
Ready to build that product?
We're a one-stop shop for mobile apps design and development.
Tell us your idea. We'll come up with a plan to make it a real product.